At  BattleGR Tactical Games in Grand Rapids, MI, our indoor laser tag is like no other. Our unique facility will put you right in the center of the action. The obstacles in our arena can be easily moved to create a custom experience each time you play.
We provide military-replica taggers with red and green dot scopes, and offer seven different  objective based games or missions to bring teams and families together. We have over 30 different games to play. Our goal is to provide clean fun, and to bring people away from their screens and back to interacting with each other during an exciting game of laser tag. Book online now or call (616) 345-0698 for more information.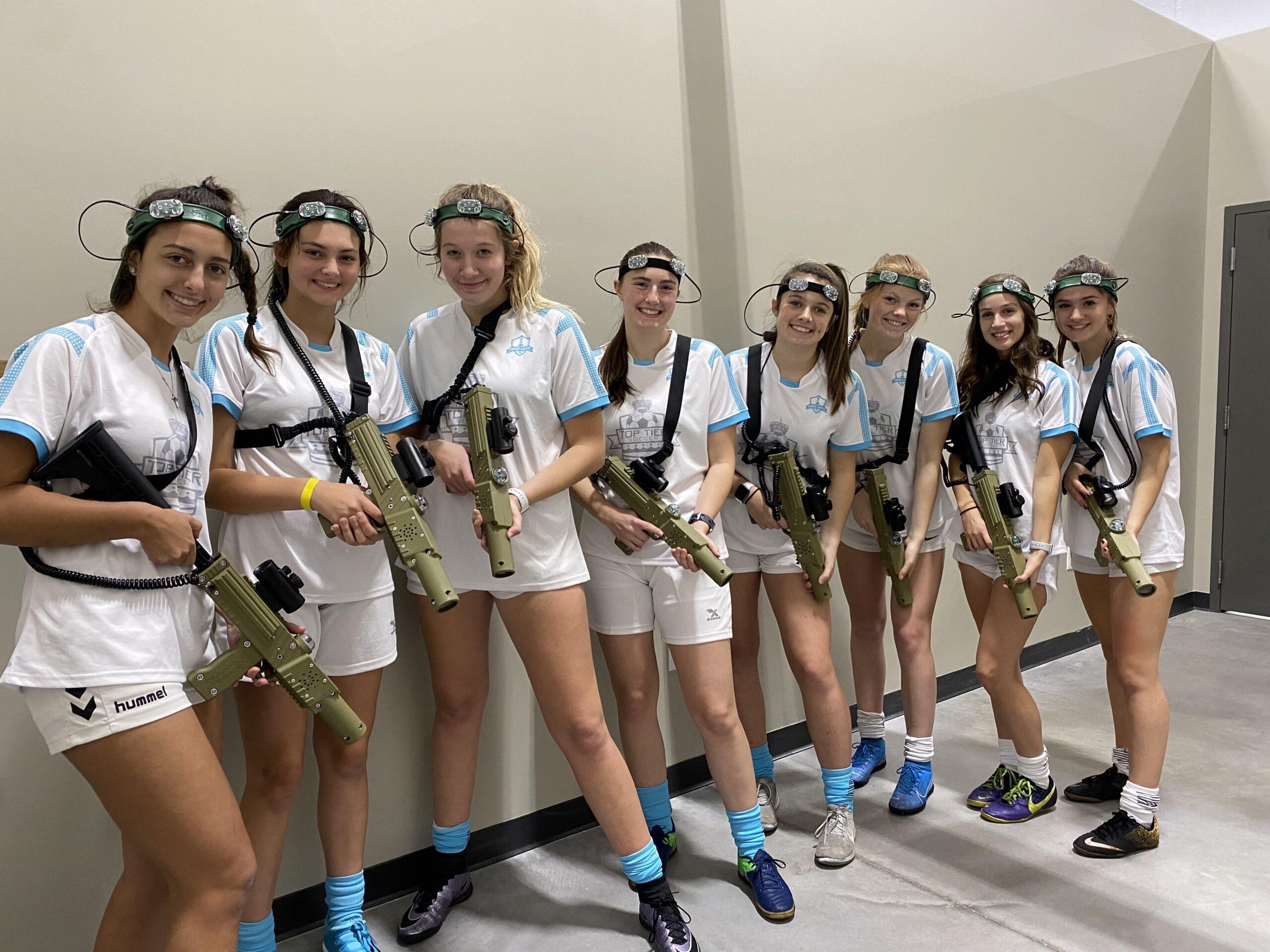 Laser Tag Birthday Parties
Stress Free Laser Tag Parties & Events
Playing laser tag in BattleGR's arena when celebrating a birthday creates a fun, affordable, and memorable event. We offer three laser tag party packages to choose from, and all are private events.
Playing laser tag as part of a birthday party, family outing, or corporate event is a fun and refreshing activity. At BattleGR Tactical Games, we offer indoor laser tag in our Grand Rapids arena, and mobile laser tag that can be indoor or outdoor at the location of your choice. Our standard packages include options for 60, 90, or 120 minutes of play. We can even do private parties.
*Private party options are available for an additional cost. Unless you book a private party or whole facility rental you may share games, lanes, and arena space with other people. 
Make team building fun again with a laser tag event at our arena in Grand Rapids. Our corporate events include options for Team Bonding and Team Building. These laser tag events help teams relieve stress while finding ways to work better together.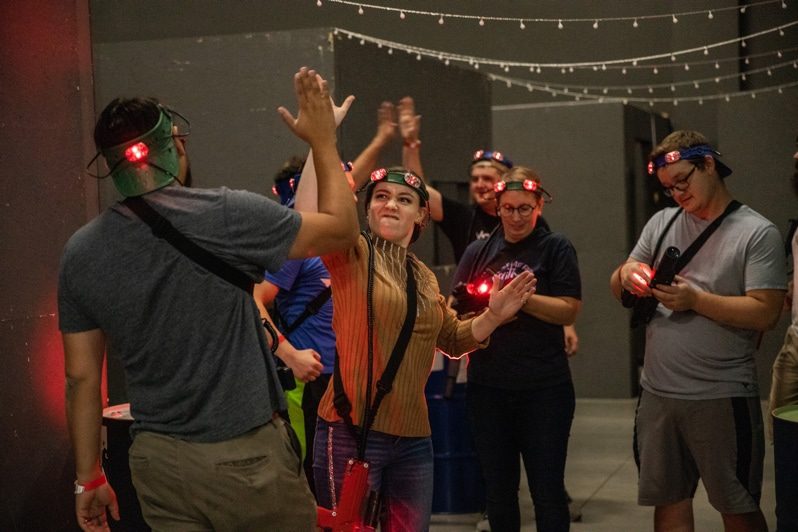 What Is Arena Laser Tag?
Players are recommended to be age six or older (bring your parents to hang out in our lobby area or parents can get in on the game too). We aren't only for kids, as many of our players are adults.
What Clothing Should I Wear?
We recommend wearing comfortable clothing that allows free movement for high levels of activity. Shoes are required. During spring and summer, we recommend wearing a t-shirt and shorts. In the winter, we recommend wearing layers as you will get warm playing. If you are wearing boots, bring shoes to change into.
What Are Your Hours?
Summer Hours (Memorial Day – Labor Day):
M – THURS: By appt. only
FRI: 4PM – 10PM
SAT: 12PM – 11PM
SUN: By reservation for parties and events
Winter Hours:
M – WED: By appt. only
THURS & FRI: 5PM – 9PM
SAT: 12PM – 10PM
SUN: 1PM – 6PM
We may not be open if we don't have a reservation. We also open special for groups and company events. 
How Do I Book My Party Or Group Event?
Book online now to make a reservation for your play, party, or event. You can also call (616) 345-0698. We require a $100 non-refundable deposit to save your party date. We take most major credit cards and PayPal. If you are just coming in to play a few games, the deposit is 50%.
Can Kids With Special Needs Play?
While we cannot always accommodate all types of disabilities during regular game play, we offer barrier free play and other private play events for kids of all ages. For more information, contact us at (616) 345-0698.
ONE TIME VISIT
60 Min Session Archery Tag Or (Laser Tag 4-6 Different Games) $28
60 Min Session Axe Throwing $28 For Shared Lane
60 Min Session private axe throwing lane is $115 up to 5 throwers.
Combo passes pick 2; 1 hour of each is $49 Axe throwing may be on a shared lane depending on availability of private lane. (Laser Tag, Archery Tag, Axe Throwing)
Open Gym is $15 for 2 hours and based on availability Basketball, volleyball, futsal
Group Pricing will start at 10 people call for pricing.
Private session available call to book private session
* Reservations Highly Recommended. If we do not have a reservation there is a chance we may not be open.
Call For Group Pricing
Other Things to do at BattleGR