Best Group Outing – Grand Rapids
Looking for some fun and unique ways to spend quality time with friends in Grand Rapids, MI? Schedule your next group outing with BattleGR! Your youth group, students, or sports team will rave about the fun they have together. Whether you have a small group of 10 or a large group of over 200, BattleGR is the #1 place to go for things to do in Grand Rapids
Best Group Event Planning EVER!
Raise your hand if you love running around trying to collect payment from everybody for your event. No? No takers? We didn't think so. Let BattleGR takes care of collecting payment. We will provide your group with a payment link and collect the fees directly. No more hassle. No more "debt collecting" or "last chance" messages. Say goodbye to writing a big fat check for everyone and hoping they will pay you back after the event.
BattleGR has you covered. That is how we roll!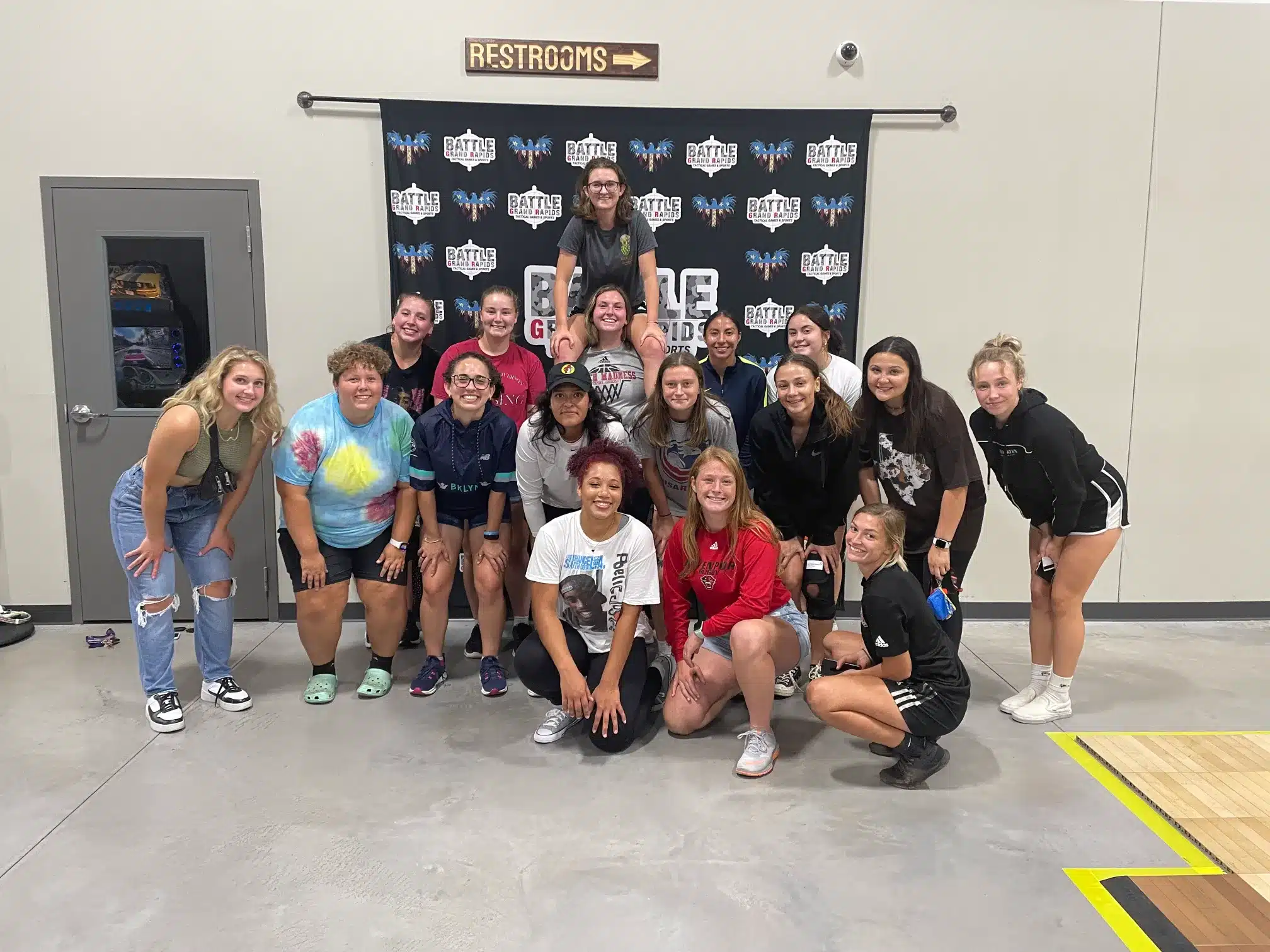 Are you looking for an exciting new way to entertain the kids at your church? Do you need a fun and engaging event for youth group members? It can be challenging to continually develop fresh youth group event ideas that excite the teens in your church's community. Planning a youth group outing to BattleGR is a solid choice for creating memories and building relationships. One reason is that BattleGR offers activities you cannot find anywhere else in Grand Rapids, MI. These activities will keep everyone engaged and having fun! In addition, if you want space to include a lesson with your youth event, we have a meeting room with A/V hookups.
Sports Team Building Activity
Get your sports team ready to compete! Teams that build bonds and get to know each other perform better on the field. They trust each other and enjoy success together as one unit. BattleGR helps your team build strategy and communication skills in a fun, out-of-the-ordinary way. Start your season with a few rounds of tactical laser tag or archery tag for a quick way to introduce new members to your team.
Do you need to retain key players? End your sports season with a party they will never forget. Reinforce the team culture of fun and respect with a pizza party complete with a few friendly battles with gel blasters.
Lastly, if you need an indoor space to practice soccer, volleyball, basketball, or more, BattleGR should be your first call. Please inquire with our events coordinator about renting our sports courts. Give your team or sports league a competitive edge!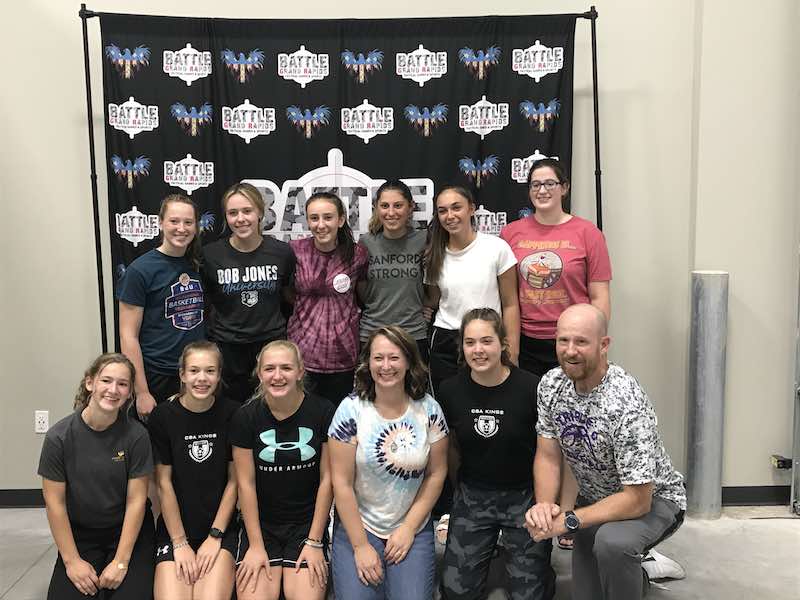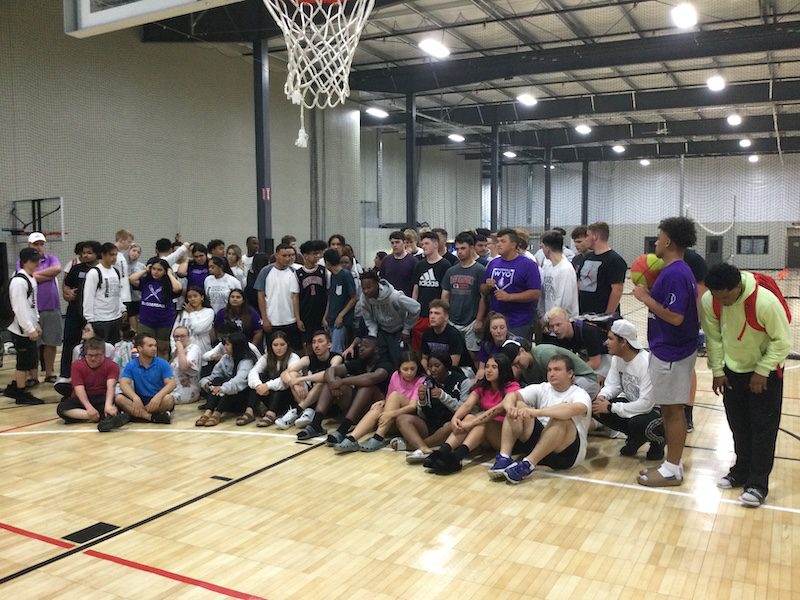 BattleGR is a popular choice for West Michigan schools. Why? Because a class party at BattleGR is the perfect way to reward students for their hard work throughout the year. Local schools choose BattleGR for their class party activities because:
We have various games and activities for your class to enjoy.
Our parking lot has plenty of room for your buses to maneuver.
We can bring the party to you! If you are planning a school-wide party or want to avoid loading the kids into buses, call BattleGR to get a fun field trip delivered to your school.
BattleGR can handle groups of any size. We take the guesswork out of class parties.
Our staff undergo background checks and are thoroughly trained to work with children. We are confident that your party with BattleGR will be super fun and safe. Call our events coordinator today to book your date. Time slots are limited.
Location, Location, Location
Location: BattleGR Or Your Church, School, or Facility?
Get the ultimate experience almost anywhere in West Michigan! BattleGR has two splendid options for your group or party. You can bring your party to our Grand Rapids facility, or BattleGR can transform your property or sports field into a haven of entertainment. See below for what is available at our Grand Rapids event space and what we can take on the road.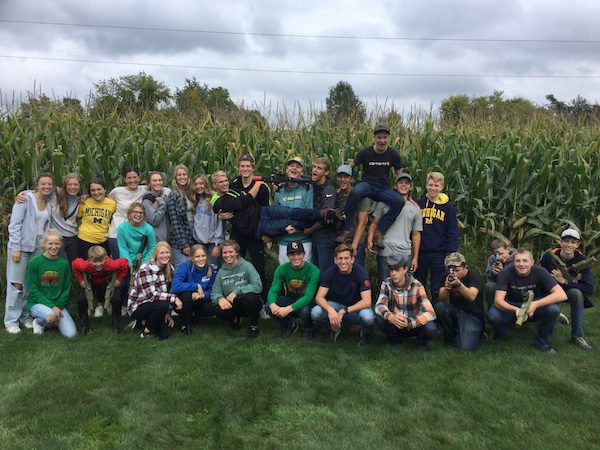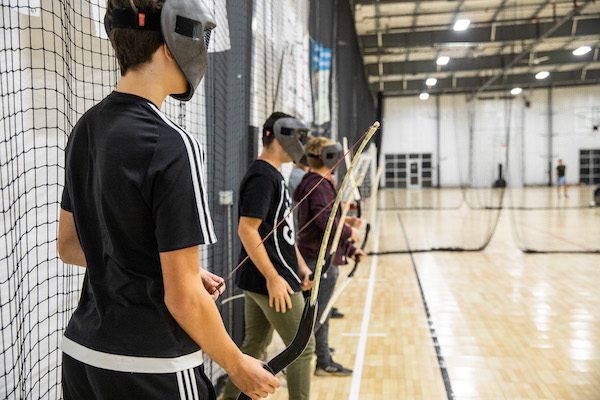 Activities At Our Facility
BattleGR has a beautiful, clean facility designed to handle maximum levels of fun! Here are some things you can expect to experience when you bring your party to BattleGR.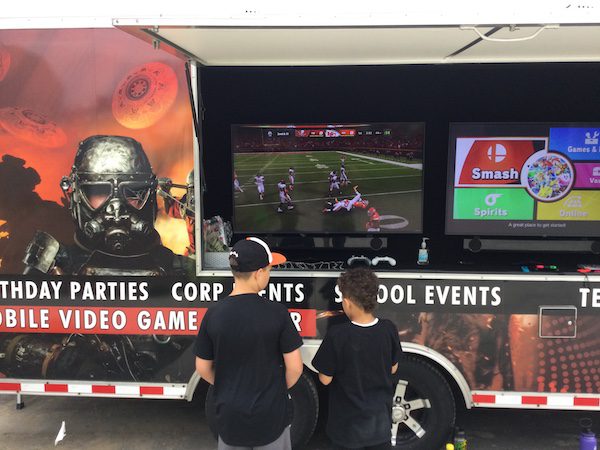 Things to do in Grand Rapids
BattleGR will travel within Grand Rapids and most of West Michigan to bring the good times your way. Please note that our list continues to grow, but here are a few great options we can enhance your next party with.
BattleGR is dedicated to ensuring your group has a great time together. We encourage you to stop by BattleGR and try it for yourself. We know you will have such a fantastic time that you will not want to gamble with taking their group anywhere else. For great food, an impressive beverage selection, and games that never get old, go to BattleGR