After looking for a fun and unique birthday party experience for our boys and coming up empty handed, we decided to start something! A friend of ours had started BattleNash but never did anything with it. We decided to run with it. We started offering mobile laser tag near Nashville, TN, and then relocated to Grand Rapids, MI, in July of 2017.
After settling in, we found there was a need for a similar company here in Grand Rapids as well and started BattleGR Tactical Games. We have loved giving parents, kids, and adults a fun laser tag experience. Starting in the summer of 2018, we added archery tag to our mobile game options.
Mobile laser tag and archery tag setup will always have a special place in our heart, but we are loving our arena laser tag games just as much. We look forward to continuing to grow while providing fun memories to those in the community.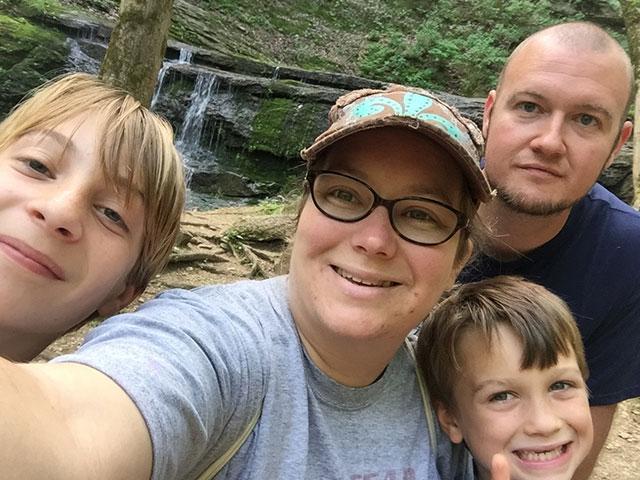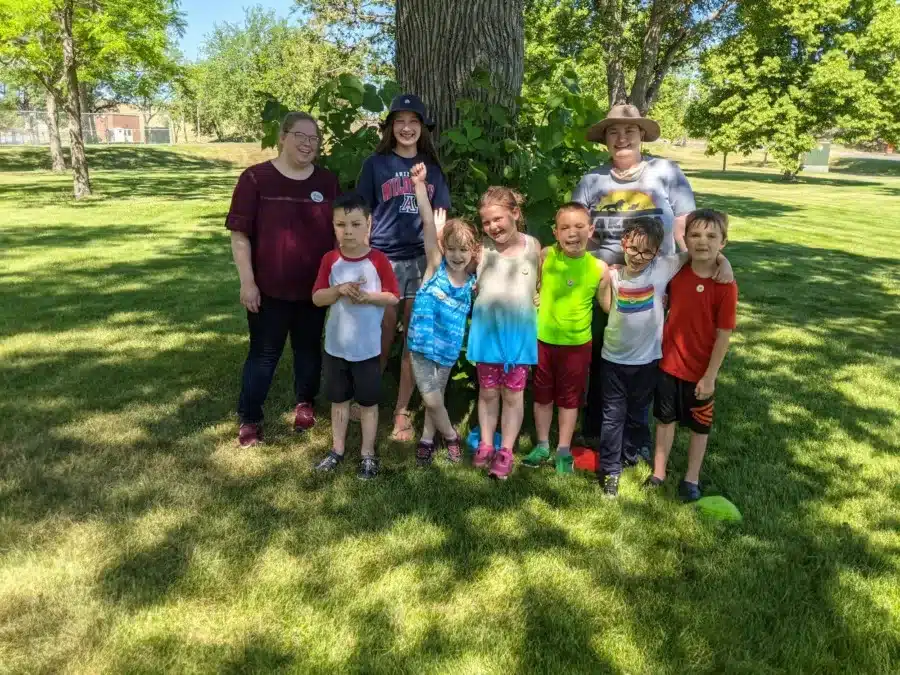 A unique family entertainment center with fun for all ages
Located in Grand Rapids, MI, BattleGR offers an exciting laser tag playing experience, digital or gamified axe throwing experience, archery tag, and more for birthday parties, bachelor parties, corporate team building events, and more for the West Michigan area including Rockford, Ada, Grand Haven, Grandville, and the Lakeshore.
Although not required, we suggest you make a reservation to avoid waiting in lines. Book online now, or contact us at (616) 345-0698 for more information.We can also set up at your location of choice with our mobile gaming options.
We provide mission based challenges are great for individuals and groups.
Common events that we host include birthday parties, bachelor or bachelorette parties, family reunions, team building exercises, home school group events, special needs group events, parents night out, church or school lock-ins, and many more.
Our goal is to provide safe, fun, and entertaining experiences through strategic team-on-team games, bringing families, friends, and co-workers together to create unforgettable memories.
BattleGR is the premier family friendly events & entertainment experiences dedicated to serving local communities nationwide.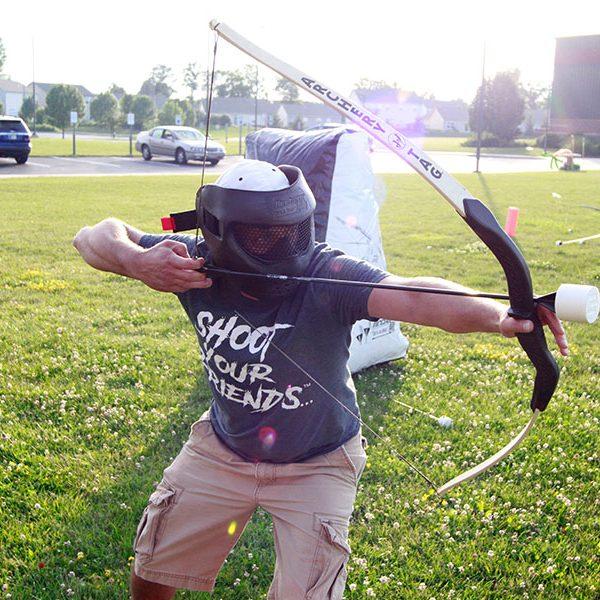 ARCHERY TAG®
Archery Tag® is the original family-friendly combat archery sport that everyone can play and is on the same playing field.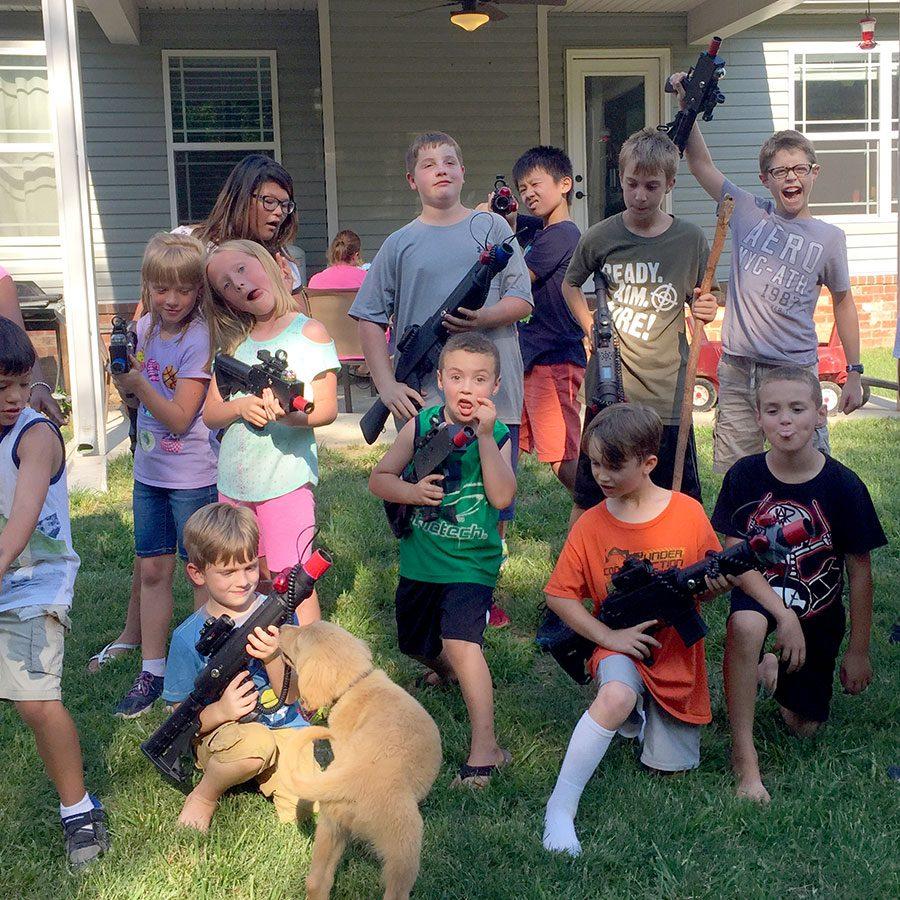 MOBILE LASER TAG
We come to your location, set up bunkers, launch your missions, and provide a one-of-a-kind party that will have everyone talking!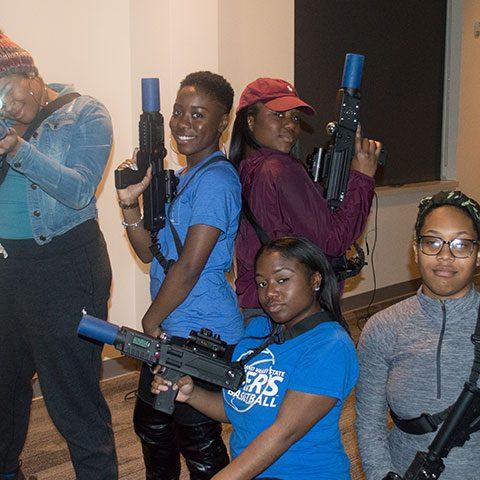 TEAM BUILDING
Groups of all kinds can improve by learning to work better together. Try this new form of team building and have a closer, more cohesive group.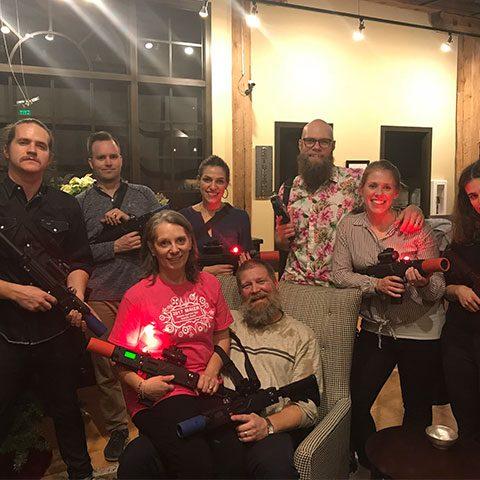 PARTIES
What better way to celebrate any life event than laser tag! We can bring the fun to you, or you can rent our arena for an evening of missions and laughs.